Accelerate 3DDASHBOARD User Adoption & Improve Productivity Without Adding Customizations
Do you ever find yourself wondering if 3DDASHBOARD applications could better support your unique business requirements and processes?
TECHNIA Value Components (TVC) allow you to leverage a rich set of configurable UI components for 3DSPACE, 3DDASHBOARD and standalone applications to configure user views directly in the User Interface. The Components are process-independent and can be configured to present any 3DEXPERIENCE data the way you'd like it to be presented, without carrying the added cost and weight of custom code. For a quick, low risk implementation, our 'ready to use' UI configurations (Launchpads) are built on best practices to optimise many standard processes in 3DSPACE and 3DDASHBOARD.
Why Choose Value Components?
Equip your users with an intuitive, speedy, and click-efficient experience that is adapted to your processes without carrying the added cost and weight of custom code.
Improve Productivity
User Interface's optimized to support your unique and most commonly used processes enable users to spend more time adding value. No time is wasted clicking around trying to locate the right information within the platform.
Accelerate User Adoption
Equipping users with an intuitive, speedy, and click-efficient experience that is adapted to your processes, is a good way to increase business adoption rates and ensure the platform is used to its full potential.
Minimise Cost of Ownership
Rapid deployment using version-independent configurations rather than version-specific custom code allows you to meet business demand OOTB, enabling painless upgrades and minimising lifetime cost.
Did you know that in a system with 10,000 users, a 5 minute time saving per user adds up to the total equivalent daily cost of over 100 employees?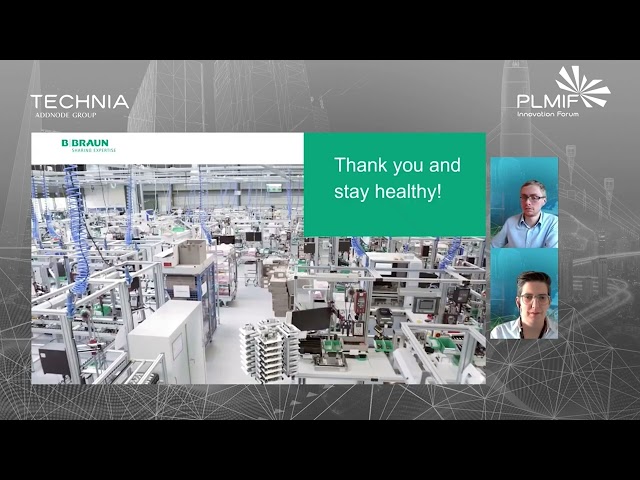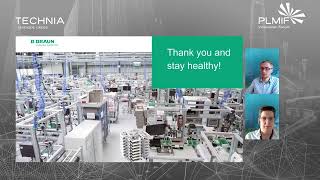 How B. Braun used TVC's to improve user experience in their CAD-Cockpit project
Unsuitable user interfaces (UI) reduce productivity and have low user acceptance rates. Find out how B. Braun used Value Components in their CAD-Cockpit Project to create user views directly in-app and optimize the 3DEXPERIENCE UI for their internal processes.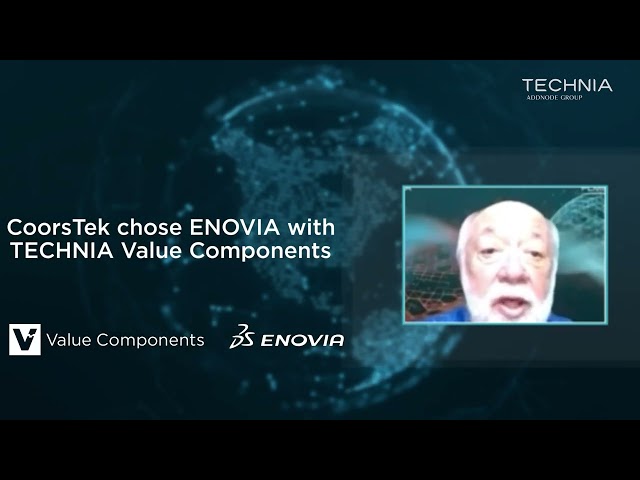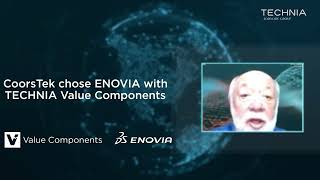 Abdullah Hassouneh and Ron Mayka from CoorsTek tell us how they're achieving their vision of creating a single global enterprise system with efficient processes and a simplified user experience for all use cases by using ENOVIA and TECHNIA Value Components.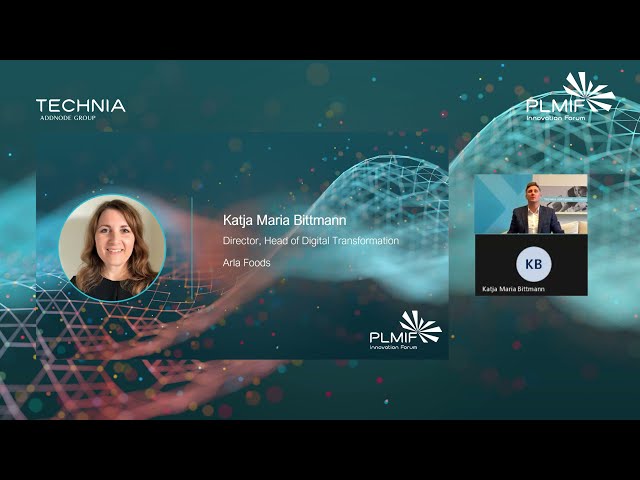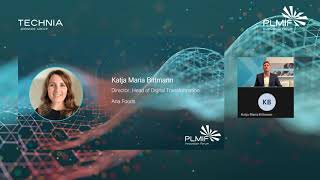 Learn from a customer success story as Katja Maria Bittman from Arla tells us about their Out-Of-The-Box Strategy with 3DEXPERIENCE and how they adapted this using TECHNIA's solution to enhance their UX experience and maximise adoption of the solution across the business.
?>
Key Capabilities
Discover The Ways TECHNIA Value Components Can Solve Your Business Challenges
In-App Designer: Define Your Own Views
Enable users to define their own views and widgets directly in the application without the need for developers. 
No costly and time consuming customizations. 
Leverage visualisation in configurable dashboards for smart decision making
Enhance Search - Configure search entry forms and result tables or your own starting page and reduce the need for search.
Optimised Use Cases - Create streamlined applications or tailormade 3DEXPERIENCE viewports for specific use cases. UI's optimized to perfectly match your most commonly used processes.
Configurable Workflows & Responsive UI's
UserGuidance - Make complex processes easy using configurable workflows with graphical overviews and instruction checklists.
Increase Availability - Responsive UI's enable flexible working across different devices and access to offline data where networks are unreliable.
Inline Collaboration - Increase traceability of product related discussions that that usually end up in external email threads or chat dialogs.
Manage Files - One click edit and check in. Take control over all checked out files with tracked location and quick actions. Drag & drop. File property transfer.
Rapid Deployment & Low Customization Footprint
Consolidated data retrieval and a low network footprint ensures high overall system performance. Optimizing your User Interfaces for high performance reduces waiting time and empowers users to be more productive.
Best Practice Plug and Play Launch Pads Apps optimize many standard processes in 3DSPACE & 3DDASHBOARD without the need to build your own configurations - for a quick and low risk implementation.
Simplify Upgrades by configuring version-independent products rather than writing version-specific custom code. 
Value Components
Process-independent modules that can be configured to present any 3DEXPERIENCE data in the way you want it to be.
File Manager
Simplify working with documents. Stop wasting time searching, uploading, and worrying about revisions.
Personal Browser
Access data and make critical decisions on the move.
Structure Browser
Navigate, build and edit structures quickly and easily in ENOVIA & 3DEXPERIENCE.
Graphic Reporting
Locate your data quickly and view it in an immersive visual interface. Create visual workflows.
Grid Browser
Aggregate, compare and edit complex data and relationship objects in a single view.
XBom Manager
Provides a user interface to reconfigure the engineering build (EBOM) into a series of Manufacturing builds.
MCAD Optimizer
Enhance the usability of MCAD integrations based on the ENOVIA Integration Exchange Framework (IEF) & UPS.
Customizing UI's To Suit Your Unique Business Requirements - Same Platform, Hundreds of Different Views
What Our Customers Think...
Want to Find Out How Value Components Could Help Your Business?
Do you want to learn more about our solution in a demonstration session tailored to your specific challenges and requirements? Perhaps you'd like to show some colleagues how easy it is to optimize your 3DDASHBOARD without customization or increasing cost of ownership?
'Proof of Concept' Service
Have you previously had to implement customizations with code to mitigate challenges? Do your users complain about not being efficient in the platform? TECHNIA offer a 'Proof of Concept' service to help you understand and experience the value of our solutions in your specific business environment. Interested in finding out more?