What is SOLIDWORKS Desktop?
SOLIDWORKS Desktop is a native client application that provides global industry standard 2D and 3D CAD modeling, design, manufacturing and simulation tools.
This scalable suite of product development software is best for organizations handling their data, software and hardware on-premise.
SOLIDWORKS Desktop Portfolio
SOLIDWORKS 3D CAD
Available on Standard, Professional and Premium Offers
Global industry standard 3D CAD for creating, reviewing and evaluating 3D models
SOLIDWORKS CAM
Available on Standard, Professional and Premium Offers
Integrate design and manufacturing to prepare designs manufacturability early on
SOLIDWORKS Toolbox
Only available on Professional and Premium Offers
Access an extensive library of standardized product parts through a full integration with SOLIDWORKS
SOLIDWORKS Costing
Only available on Professional and Premium Offers
Accurately calculate cost estimations from manufacturing processes based on your 3D models
ECAD
Only available on Professional and Premium Offers
Simplify the electric design process by connecting electrical schematics with 3D mechanical models
Rendering
Only available on Professional and Premium Offers
Create photo-realistic renderings of 3D models incorporating lighting, scenes, decals and more
Piping & Tubing
Only available on Premium Offer
Simplify design and documentation of piping and tubing for a wide range of systems and applications
SOLIDWORKS Simulation
Only available on Premium Offer
Reduce prototyping costs and optimize your product lifecycle by accurately simulating real-world applications
Discover SOLIDWORKS Desktop Features
What's New in SOLIDWORKS Desktop 2022?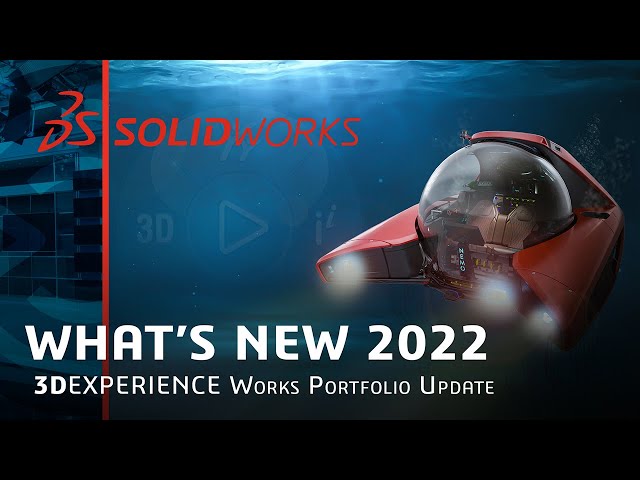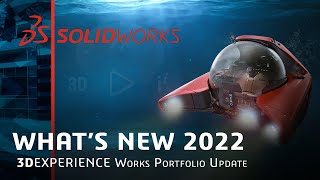 First Look at What's New in SOLIDWORKS 2022
SOLIDWORKS 2022 features many enhancements to help you work smarter, work faster, and work together.
To streamline and accelerate your product development process from concept through manufactured products, SOLIDWORKS 2022 contains new, user-driven enhancements focused on:
Creating better products in less steps with new workflows and feature enhancements in assembly and part design, drawing detailing, simulation, and product data management.
Getting more done in less time with significant quality and performance improvements when working with large assemblies, importing STEP, IFC, and DXF/DWG files, detailing your drawings, and managing your product data.
Improving innovation and decision-making by connecting to the 3DEXPERIENCE platform and leveraging its collaborative capabilities.
Why Work Together with TECHNIA?
Hear what our customers have to say
"We are very happy with our program progress and our selection of TECHNIA as a strategic partner."
"The thing about TECHNIA is that they're Engineers. They speak the language."
Frequently Asked Questions
How much does SOLIDWORKS cost?
If you're just looking for a rough guide for SOLIDWORKS licensing in your organization, you should probably look to budget between 8K EUR and 11.5K EUR per user.
How do I learn more about using SOLIDWORKS?
Our partners SolidProfessor can you help you build your CAD & CAM skills with a broad range of online resources and training.
Are there SOLIDWORKS offers for Startups?
The 3DEXPERIENCE Works for Startups program offers software, training and co-marketing resources at no cost to qualifying early-stage hardware startups.