What is 3DEXPERIENCE SOLIDWORKS?
The 3DEXPERIENCE platform provides a simple, unified environment for a portfolio of solutions that strengthens the SOLIDWORKS you know and love. Make design, simulation, management and manufacturing collaboration with your global colleagues simple, social and sustainable.
Customized roles and tasks allow users to access their most relevant content and apps. While collaborative tasks and community dashboards allow you to keep up to date with all your teams from anywhere, at any time, on any device.
3DEXPERIENCE SOLIDWORKS Roles
3D Creator
Available on Standard, Professional and Premium Offers
Create, review and evaluate 3D models in a seamless, collaborative environment
Drafter
Available on Standard, Professional and Premium Offers
Drafter offers capabilities for xDesign users to quickly generate 2D drawings from their 3D models, and communicate how the design has to be manufactured
3DEXPERIENCE SOLIDWORKS Professional
Only available on Professional Offer
Analyze design based on manufacturing cost estimation, check for design errors, and quickly assess design manufacturability
3D Sculptor
Only available on Professional and Premium Offers
Quickly create and collaborate on organic shapes and complex surfaces in the cloud and deliver innovative products to market faster
Collaborative Industry Innovator
Only available on Professional and Premium Offer
Securely streamline multi-CAD collaboration, data and process management across your organization
Collaborative Business Innovator
Only available on Professional and Premium Offer
Create and follow real-time dashboards in collaborative environments. Visualize and share secure data with confidence
3DEXPERIENCE SOLIDWORKS Premium
Only available on Premium Offer
Streamline design, create engineering drawings with complete bills of materials and much more
3DEXPERIENCE SOLIDWORKS Simulation Designer
Only available on Premium Offer
Based on proven Abaqus technology, Simulation Designer helps to validate and improve product performance
Discover SOLIDWORKS Roles
Design, Management, Simulation & Manufacturing
Take your product creation to the next level with access to the full suite of 3DEXPERIENCE applications.
The 3DEXPERIENCE SOLIDWORKS portfolio of cloud solutions brings all your key stakeholders together on a single collaborative platform, allowing you to seamlessly move from innovation to reuse, recycling and repurposing. Connecting the people, applications and real-time data from every aspect of your business helps you improve execution, increase productivity and accelerate innovation.
What's New in 3DEXPERIENCE SOLIDWORKS 2022?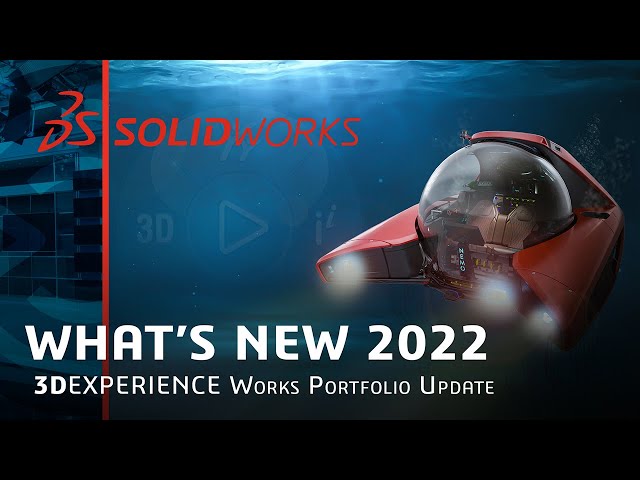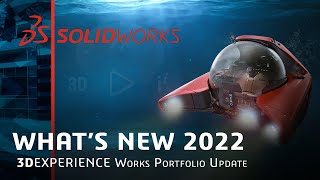 First Look at What's New in SOLIDWORKS 2022
SOLIDWORKS 2022 features many enhancements to help you work smarter, work faster, and work together.
To streamline and accelerate your product development process from concept through manufactured products, SOLIDWORKS 2022 contains new, user-driven enhancements focused on:
Creating better products in less steps with new workflows and feature enhancements in assembly and part design, drawing detailing, simulation, and product data management.
Getting more done in less time with significant quality and performance improvements when working with large assemblies, importing STEP, IFC, and DXF/DWG files, detailing your drawings, and managing your product data.
Improving innovation and decision-making by connecting to the 3DEXPERIENCE platform and leveraging its collaborative capabilities.
SOLIDWORKS Downloads & Resources
Why Work Together with TECHNIA?
Hear what our customers think
"We are very happy with our program progress and our selection of TECHNIA as a strategic partner."
"The thing about TECHNIA is that they're Engineers. They speak the language."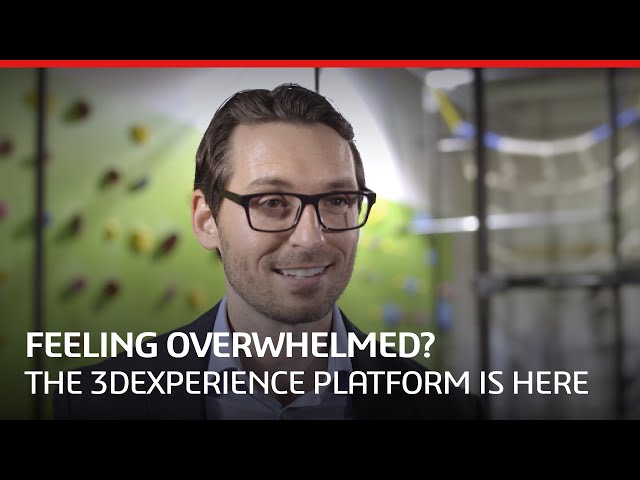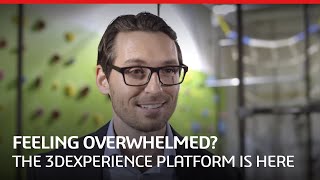 SOLIDWORKS Student
SOLIDWORKS is the most widely used 3D CAD package in education and industry today. Learning SOLIDWORKS helps you rise above your peers by developing the design and engineering skills you need to be successful for the next step in your education, or when it is time to enter the job market.
?>
How much does SOLIDWORKS cost?
If you're just looking for a rough guide for SOLIDWORKS licensing in your organization, you should probably look to budget between 8K EUR and 11.5K EUR per user.
Which web browser should I use?
You can stream SOLIDWORKS to HTML5 compatible browsers, including the latest versions of Google Chrome, Mozilla Firefox, Microsoft Internet Explorer, and Microsoft Edge, on desktop devices, including Windows, Mac, Chromebooks, and Linux PCs.